Self-Storage Facility in Silsbee, TX
C & N Storage proudly offers a variety of self-storage solutions to customers throughout the Beaumont–Port Arthur metropolitan area. Conveniently located in Silsbee, TX and serving customers from Hardin County, Lumberton, Evadale, and Kountze, TX, our affordable self-storage options include units of all sizes, climate-controlled self-storage and uncovered parking spaces. Contact us today to learn more about available units and pricing.
Convenient Storage Solutions at Affordable Prices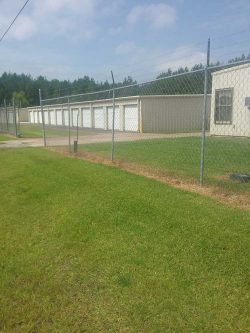 Real estate is expensive. Don't let your home turn into a cramped storage space for all the things you collect in life! Take back your square footage and live comfortably by renting storage units. It doesn't have to be expensive, either! Choose C & N Storage to get a clean, safe, secure unit and find a new home for all the things you just don't have room for.
Our self-storage facility in Silsbee, TX is located in a great spot, right between two counties. It's not a far drive from the Beaumont–Port Arthur metropolitan area, so your belongings are never far away. And, with tons of options, you can rest assured there's a storage solution that's right for you, your items and your budget. Choose from general storage, climate-controlled units or outdoor, uncovered parking spaces. Whether you've got a few boxes, sensitive items or a full-sized RV that needs a temporary home, we'll gladly recommend the right storage option.
What sets us apart from other self-storage facilities is the way we operate. Our campus has a live-in property manager who's on-site at all times. Not only does this deter wrongdoers, it ensures you're able to get to your unit on flexible terms. Can't make it during normal business hours? Contact us for a specialty appointment and we'll help you out.
Stop by C & N Storage to learn more about the benefits of self-storage and let us introduce you to a solution that meets your needs. We're certain our facilities, prices and friendly customer service will all be of value to you.

We're conveniently located in the Beaumont–Port Arthur metropolitan area, giving local-area customers access to their items.

We offer storage units in a variety of sizes, with climate control options available. We also provide outdoor, uncovered vehicle parking spaces.

Our facilities have an on-site manager who lives on the property for flexible access. We also offer access by appointment only on Saturdays and Sundays.

We pride ourselves in offering affordable pricing, so you're able to get the space you need without breaking the bank.

We are always here to offer advice, expertise and solutions. We're happy to recommend the right storage solution for your items and budget.
Need Extra Space?
Contact us at C & N Storage to learn more about the unit sizes our self-storage facility offers, as well as rates and terms. Let us provide you with the benefit of a clean, secure, convenient storage solution for your items.
Proudly providing a self-storage facility in a climate-controlled environment to the following areas:
Spurger, TX
Lumberton, TX
Hardin County, TX
Tyler County, TX